iBall have quitely introduced their new smartphone Weber today on their website. There were no official introduction released for this model.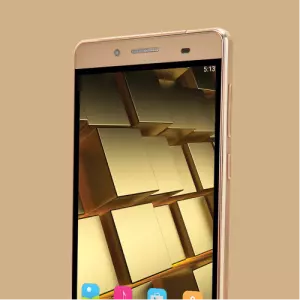 The new model Weber sports 5.5-Inch 720p resolution screen which is further empowered by 2200 mAh battery capacity.
The phone do not have 4G connectivity but it have traditional 3G+2G connectivity options with Dual Sim compatibility.
With this model also, iBall have continued to confuse customers by showing different camera resolutions. We have observed that iBall always mentioned "enhanced by software" camera resolution – where you increase the camera resolution artificially but it never give the feel of any enhancement. Weber is going to sport 8MP Rear Camera (actual is 5MP) and Front Camera is of 5MP (actual is 2MP).
If you are thinking that with this handset you will be able to use latest health related applications like heart beat monitoring etc, you are wrong. The model is coming with Bluetooth 3.0.
To attract customers, iBall is also giving away Flip Cover free with the phone. The phone's pricing is not yet declared.